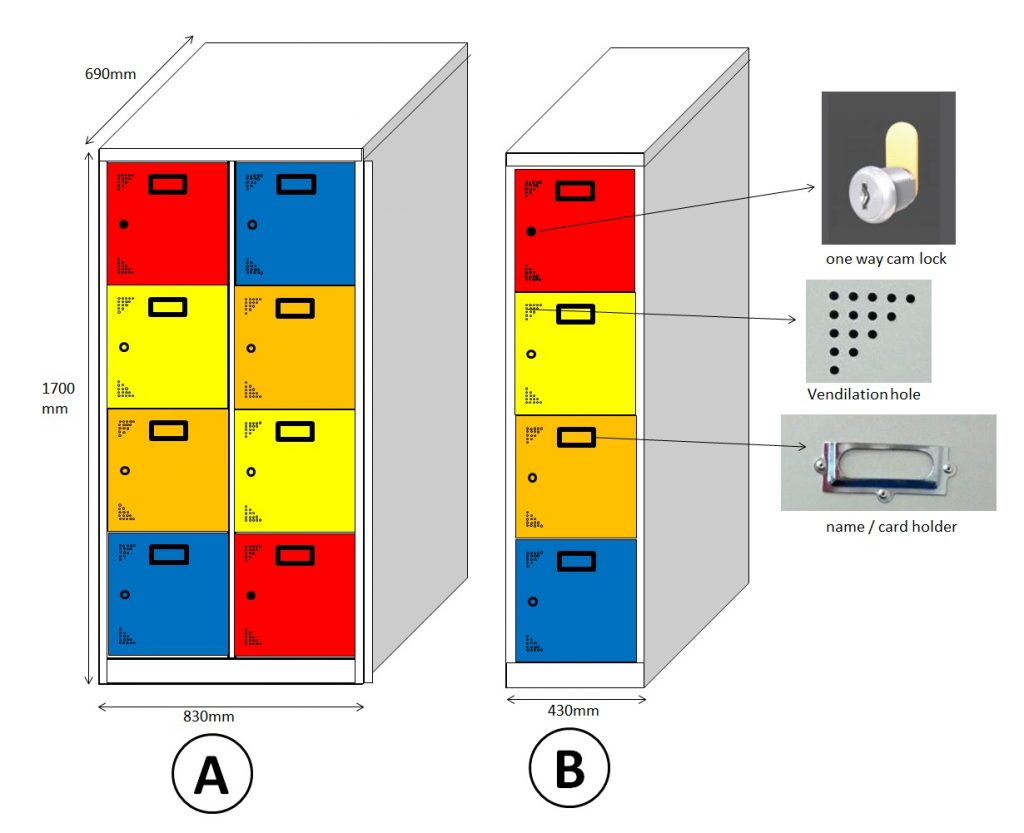 There are many corporate companies in Malaysia looking for multi colors steel locker which can further enhance their corporate image and impression to the public. Recently we have supplied 20 units of tailor made 8 compartments steel locker with multi colours door to a government agency at Negeri Sembilan, Malaysia.
The overall sizeof the lockers was custom made according to client needs. The body of the locker in textured light grey, while the doors in red, blue, orange and yellow.
As the lockers are going to be used by public visitor of the government agency, therefore we sue ONE-WAY KEY LOCK as the key lock of the lockers. It means that users can only pull out the key of the locker when the door is locked, it is to prevent missing of the keys.
Our client was very satisfied with the quality and the finishing of the lockers.